IAFF Headlines
Current news directly from IAFF locals, councils, and state/province associations in the US and Canada.
Local 3169 Hosts CPR & Stop the Bleed Programs
03/31/18 - IAFF Local 3169
Professional Firefighters of Marion County will be hosting a FREE CPR and Stop the Bleed programs for the community.  Since the most recent tragedies in Las Vegas your Local 3169 felt it was important to host a free CPR and Stop the Bleed program for our community. Saturday, March 31st from 0800-1600 at the MCSO Multi Purpose Building.
LODD in FDNY and York PA
03/24/18 - IAFF Local 274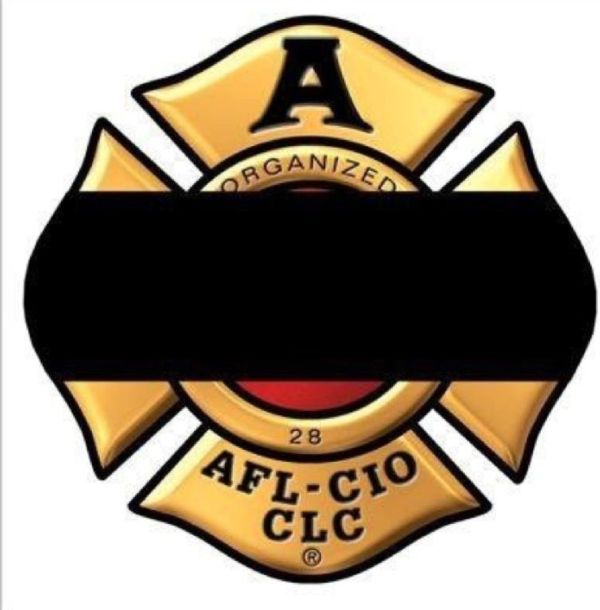 Our deepest condolences, thoughts and prayers go out to the families of our 3 brothers lost in the line of duty over the last 24 hours. Firefighters Zachary Anthony and Ivan Flanscha of the City of York (PA) Fire Department, and Michael Davidson of the FDNY gave the ultimate sacrifice while battling major fires in their respective cities.
HONORING FALLEN SERVICE MEMBERS
03/24/18 - Cambridge Fire Fighters
Honoring Fallen Service Members
03/23/18 - Cambridge Fire Fighters
Softball
03/23/18 - Stockton Firefighters
Calling all softball players!!! The 10th Annual SFD Softball Tourney is just around the corner on May 18th. Come join us at BLD Manteca for a great time with friends and family!! Large playground facility, indoor concessions and bar, and a ton of "semi-pro" Softball Jakes to harass! Looking for 3 teams again - Mudville, SFD Light, and the Young Guns.
Firefighters and Nurses Top List of Canada's Respected Professionals
03/22/18 - International Association of Firefighters Local 1782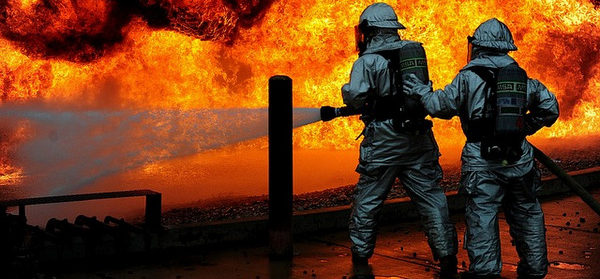 Firefighters and nurses are the only professionals respected by more than nine-in-ten Canadians, a new Canada-wide Insights West poll has found. In the online survey of a representative national sample, 92% of Canadians say they have a positive opinion of firefighters, while 91% feel the same way about nurses. https://insightswest.
March 20, 2018: Uniformed Professional Fire Fighters Association of Connecticut Legislative Conference Old Judiciary Room, State Capitol
03/22/18 - UPFFA
Local 858 Car Show 6/23!
03/22/18 - Denver Firefighters Local 858
The 3rd Annual Local 858 Car show is happening on June 23rd @ the Colorado Professional Fire Fighter Center ( 12 Lakeside Lane)! Food , Drinks, Fun & Raffles ! Free spectator entrance starts at 9am! Show car sign in at 7am ( $20 entrance ). See flyer for more information .
Annual Retirement and Awards Banquet
03/22/18 - IAFF Local 739
ANNOUNCING THE ANNUAL RETIREMENT & AWARDS BANQUET FRIDAY EVENING, APRIL 27, 2018 KNIGHTS OF COLUMBUS 177 LYNNFIELD ST. LYNN COCKTAILS 6-7PM DINNER BY VINWOOD CATERING - DJ & DANCING 7PM – 11PM $60.00 PER TICKET TICKETS MAY BE PURCHASED FROM THE FOLLOWING E-BOARD MEMBERS: R. ROTUNDO A. DAVIS E. MILES A. HENKENMIER J.
2018 MDA Bowling Event
03/22/18 - Foxborough Professional Fire Fighters
The IAFF and MDA have been working together for over 50 years in the fight against Muscular Dystrophy. This year the Foxborough Professional Firefighters Local 2252 will be hosting the 3rd annual Bowl-A-Strike Against Muscular Dystrophy, where local public safety departments will be battling for the top score. Event will be held at Splitsville on April 29, 2018.
Union Officer Elections Notice
03/21/18 - IAFF Local F-102
All Hands, A Membership meeting has been scheduled for 21 April 2018 at Crash Station 62 and will commence at 1730 Hours. This will be considered the Elections Meeting for our organization.
2018 Red Sox Alumni Game
03/21/18 - IAFF Local 772
Fawn Hawkinson Is Retiring
03/21/18 - IAFF Local 21
County cost of living at almost $90k
03/21/18 - IAFF Local 3556
A recent study by the Economic Policy Institute estimates it takes $88,669 annually or $7,389 monthly for a family of four (two adults, two children) to live in El Dorado County. Click to read more.
100th Anniversary Celebration
03/21/18 - IAFF Local 42
https://patch.com/massachusetts/braintree/watch-2-alarm-fire-erupts-braintree
03/21/18 - IAFF Local 920
Great work by Braintree Firefighters (Group 4), March 9, 2018. https://patch.
MDA Corner Captains
03/21/18 - IAFF Local 51
Good evening EPFD, Dates for this year's MDA have been approved by Chief D'Agostino for May 23rd to May 28th. That gives us approximately 9 weeks to prepare and make this annual event a success. Fire Departments nationwide have been part of MDA for over 60 years.
2018 Local 1826 MDA Final Boot Drive total
03/21/18 - IAFF 1826
To All Local 1826 Members, Please see attachment containing our 2018 Final MDA Boot Drive total, a new record of $185, 207.
Little Structure Fires
03/21/18 - IAFF Local 4349
PFFA Fundraiser
03/21/18 - Bossier City Firefighters Association
PFFALA fundraiser In 2012, the Professional Fire Fighters Association of Louisiana began conducting a telephone fundraiser that currently continues today.
Calls to Date
03/20/18 - Westport Fire Local1802
Cabot Local 4544 10th Annual Charity Bass Tournament
03/20/18 - Arkansas Professional Fire Fighters Association
The Cabot Professional Firefighters Assoc. (IAFF Local 4544) is hosting their 10th Annual Charity Bass Tournament SATURDAY, MARCH 31 at Devil's Fork Launch on Greer's Ferry Lake. For information, visit Cabot Firefighters Association Charity Bass Tournament on Facebook @fish4544 or visit www.cabotlocal4544.
Vassar Avenue Fire
03/20/18 - South Metro Firefighters IAFF LOCAL 2164
Only 30 minutes after leaving the house fire on South Chester Circle late Sunday night, South Metro Battalion Chief 61, Engine 61, Medic 61, Medic 611, Tower 32 and Aurora Fire Rescue Battalion 2 & Engine 11 were among multiple units that responded to another house in the 8000 block of East Vassar Avenue.
Chester Circle Fire
03/20/18 - South Metro Firefighters IAFF LOCAL 2164
Just before 9 p.m. on Sunday, Local 2164 members responded to a house fire at 1873 South Chester Circle. First arriving crews encountered dangerous electrical arcing from a transformer and overhead power lines connected to the house. Firefighters were unable to safely operate under the lines until Xcel could de-energize them, so access was made through the backyard fence to fight the fire.
Country Club Villa Apartment Fire
03/20/18 - South Metro Firefighters IAFF LOCAL 2164
On March 17th, 2018 South Metro Fire Rescue was dispatched to a reported structure fire at the Country Club Villa Apartments, 8823 E. Florida Avenue. Firefighters from Station 61 arrived on scene within minutes and dealt with the situation quickly. One man was examined at the scene, however, no serious injuries were reported.
Wilkes-Barre Fire Golf Tournament 2018
03/20/18 - Pennsylvania Professional Fire Fighters Association
Hello Everyone,   My name is Shawn Williams.  I am the President of the Wilkes-Barre Fire Dept. Athletic Association.  We are holding our 29th annual fundraising golf tournament.  I am attaching our golf letter and a donation letter.  We would appreciate any consideration you may give.
Service for Frank Quintana
03/20/18 - Denver Firefighters Local 858
Services for Retired Assistant Chief Frank Quintana will be on Friday, April 6th at 11:30 at Mt. Olivet, 12801 W. 44th Ave., with interment immediately following. There will be a reception after at St. Joan of Arc's Catholic Church, 12735 W. 58th Ave. The family requests donations to the Local 858 Charitable Foundation in lieu of flowers.
3rd Annual Just One Run
03/20/18 - IAFF Somerville Fire Local 76
3rd Annual Just One Run -- In Memory of Anthony D. Giurleo Sunday, June 3, 2018 Please join us on Sunday June 3, 2018 at 10:00am for the 3rd Annual Just One Run with a FREE Kids Fun Run at 9:00am. This event will be run in memory of Anthony D.
Swearing in Ceremony
03/19/18 - Local 1347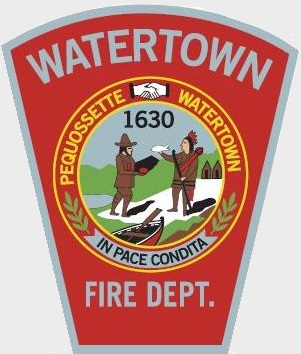 There will be a swearing in ceremony for the promotions of Captain William Maietta, Lieutenant Ryan Gleason and newly appointed firefighters Mark Fider and Mary Piotrowski. Friday March 23rd, 2018 at 4:00pm The ceremony will be held in the Watertown Savings Bank Room at the Watertown Public Library   All dept members are invited to attend.
Conrad Cordova Is Retiring
03/19/18 - IAFF Local 21
26th Annual Gala Ball - tickets now available!
03/19/18 - IAFF 323
March, 2018 - Tickets are now available for the 26th Annual Burnaby Firefighters Charitable Society Gala Ball, presented by Scotiabank: When: Saturday, April 14, 2018; Cocktails at 5:30 pm; Dinner at 7:00 pm.
Williston Job Posting
03/19/18 - Professional Fire Fighters of Vermont
CAREER  FIREFIGHTER / PARAMEDIC The Williston Fire Department, a combination career/call Department located in Chittenden County, Vermont, has four (4) full-time openings for the position of Career Firefighter/Paramedic.  These are vacant positions with a July 9, 2018 start date.
Springfield fire kills 3, injures 4 as people jump to safety
03/18/18 - IAFF Local 648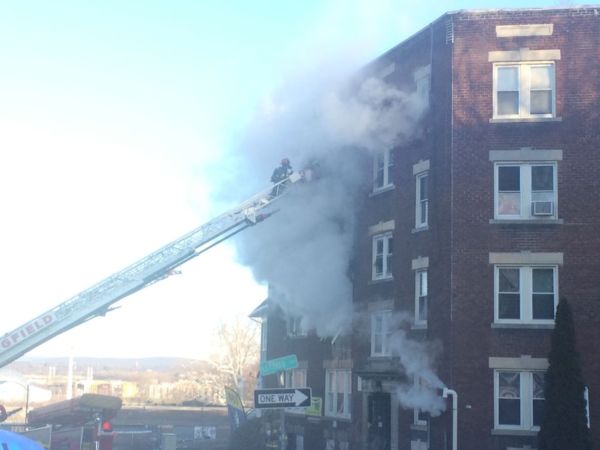 Salmon Slam
03/18/18 - Franklin Park Firefighters
A. Michael Mullane Symposium Registration
03/18/18 - Boston Fire Fighters
Crump Conquering Cancer 5k
03/17/18 - Arkansas Professional Fire Fighters Association
Campden Place Fire
03/16/18 - South Metro Firefighters IAFF LOCAL 2164
At 5 p.m. on Friday afternoon Local 2164 and 2086 members responded to a residential structure fire on Campden Place in Castle Pines. Initially there was no smoke visible on arrival, and then a working fire was discovered on the first floor burning through the exterior wall. Firefighters advanced attack lines inside and quickly controlled the fire.
Mountain Democrat
03/16/18 - IAFF Local 3556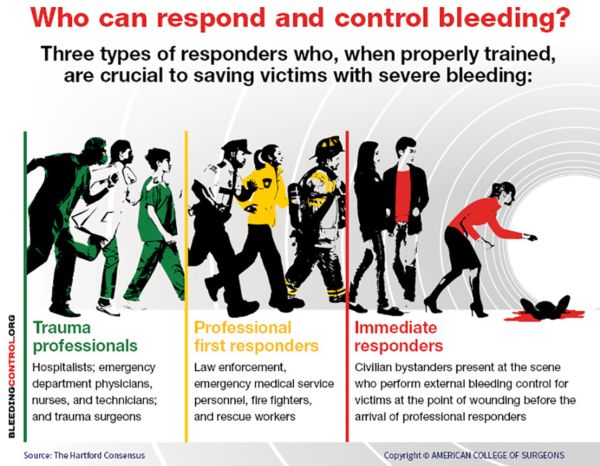 Firefighters host life-saving course. Click to see the whole article.
IAFF 7th District New Fire Fighter Conference
03/16/18 - IAFF 7th District
The office of the 7th District VP is happy to announce the IAFF 7th District New Member Conference is scheduled.  It will be held on May 16-18, 2018 (reception on the evening of the 15th) at the Kennewick, Washington Red Lion.
St Paddy's Day Parade
03/16/18 - Denver Firefighters Local 858
Tomorrow is the big day, like Christmas for the Irish and wanna be Irish. If you would like to meet and march in the parade, meet us in Coors Field Lot A between 8:30-9am and look for the 858 Anitque rig and DFD Rigs. If you are a PROBY come on out, show in force, let's make the DFD look good, remeber to wear your Class A with hat.
L4890 Montgomery Twp. Fundraiser
03/16/18 - Pennsylvania Professional Fire Fighters Association
Brothers and Sisters:   L4890 Montgomery Twp. Will be hosting their 3rd Annual Bocce Tournament Fundraiser. Sponsorship and team openings are still available for this June 9, 2018 event.   Please see the attached documents or follow the link below for more information. https://www.facebook.
Reynolds Drive Brush Fire
03/15/18 - South Metro Firefighters IAFF LOCAL 2164
At 1:45 p.m. on Thursday, March 15, 2018, South Metro Dispatchers received several 911 reports of a large brush fire along the railroad tracks near Highway 85 and Airport Road in Douglas County. First arriving Engine and Brush 40 found a slow moving brush fire threatening trailers behind 7374 Reynolds Drive.
Raise a glass
03/15/18 - Longmont Professional Fire Fighters Association - IAFF Local 1806
Raise a glass in memory of Shane Deines @ Berthoud Brewing Company. March 25th 1200-1700.
Stop the Bleed Campaign Classes
03/15/18 - Professional Fire Fighters of New Hampshire
Please check back periodically as new classes will be added when they become available.  Search for a class: https://cms.bleedingcontrol.org/Class/Search Instructor Portal: https://cms.bleedingcontrol.
2018 Local 1826 Election
03/15/18 - IAFF 1826
To all Local 1826 Members, The 2018 Election for the position of Vice President has three candidates; (alphabetical) Bryan Alexander Henry Garcia James Hagie Election times and places: 1. April 23rd, 2018 (Monday), Positano Place at Naples Clubhouse, 12910 Positano Circle, Naples, Fl. 34105. Polls open from 8:00Am-noon. 2.
FF Kevin Walsh Retires
03/14/18 - IAFF Local 739
Firefighter Kevin Walsh Retires The officers and members of Lynn Local 739 wish to congratulate Firefighter Kevin Walsh of C-4 Aide on his retirement. Walshy, may you enjoy a long and healthy retirement.
Cancer and why we fight
03/14/18 - Newport News Firefighter's Association
please watch http://www.fox25boston.